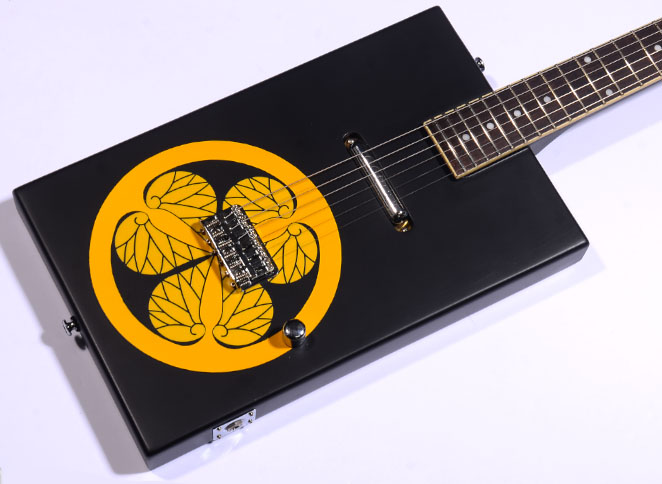 Emblem
Do you know the most popular historical drama in Japan?

"In the 17th century, an old man traveled around the country with a few companions.
And he met various people. Many were poor.
However, even though the people were poor, they were kind-hearted and worked hard to live.
Bad lords afflicted such people.

The old man went to the lord to complain.
The lord ridiculed and ordered his minions to send the old man away.
The old man beats his minions down and puts out the emblem.
The lord prostrated himself on the floor in surprise.
It was a royal emblem.

The lord changed his mind and smiles returned to the people.
The old man laughed and continued his journey."

It is a simple story, but for that reason it is a much loved drama.
The name is Mito Komon.
His emblem is on this guitar.
This is the hollyhock emblem of the Shogun Tokugawa family, who created a period of peace that lasted 260 years from a war-torn era.
PRICE
¥66,000

(Tax included)
Movie
PRICE
¥66,000

(Tax included)