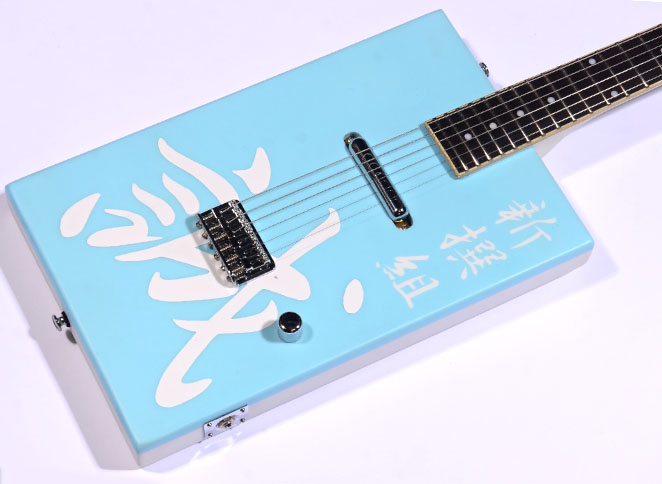 The Last Samurai Brigade
In the 19th century, when the era of the samurai was coming to an end, there were young warriors who fought until the end.
They were low-ranking samurai who did not belong to the organization.
But they had a longing for a samurai and a strong pride.
They were brave and second to none with their swords.
They fought desperately to restore the era of the samurai, which was already almost over.
Their light blue flag had the word "truth" on it.
The revolutionaries who were trying to change the times were afraid of the flag.
But they could not stop the flow of the times.
They fought with their swords against the Revolutionary Armys' artillery, which was growing more powerful by the day.
The sword was their pride. And they lost their young lives.

Their brave fighting to protect the pride of samurai is still loved by many people.
This guitar, in the colors of their flag, has the name of their brigade and the word "truth" written on it in Japanese.
PRICE
¥66,000

(Tax included)
Movie
PRICE
¥66,000

(Tax included)